Next Arid LID Coalition meeting: January 16 from 3:00-5:00 pm at the Rotunda Lofts (1801 Bellamah NW 87104). Join us afterward for happy hour at Ponderosa Brewing.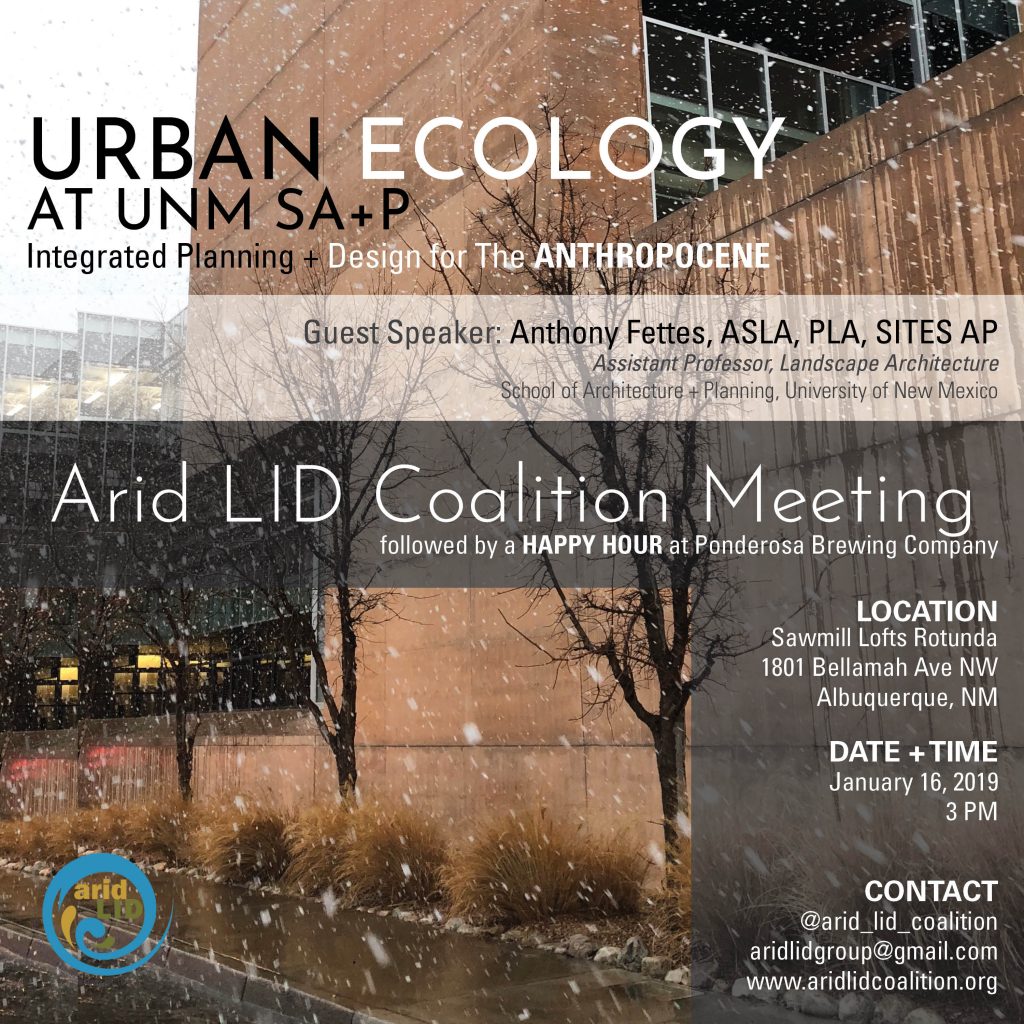 2020 Land and Water Summit: Climate Ready Water Management- February 27-28 (Pre-Summit Field Trip: Wednesday 26 February 2020
Click here for information about past relevant conferences in our region.
Click here for past Arid LID Coalition meeting notes.