GSI Awards Program Now Open! Submit your Registration Today!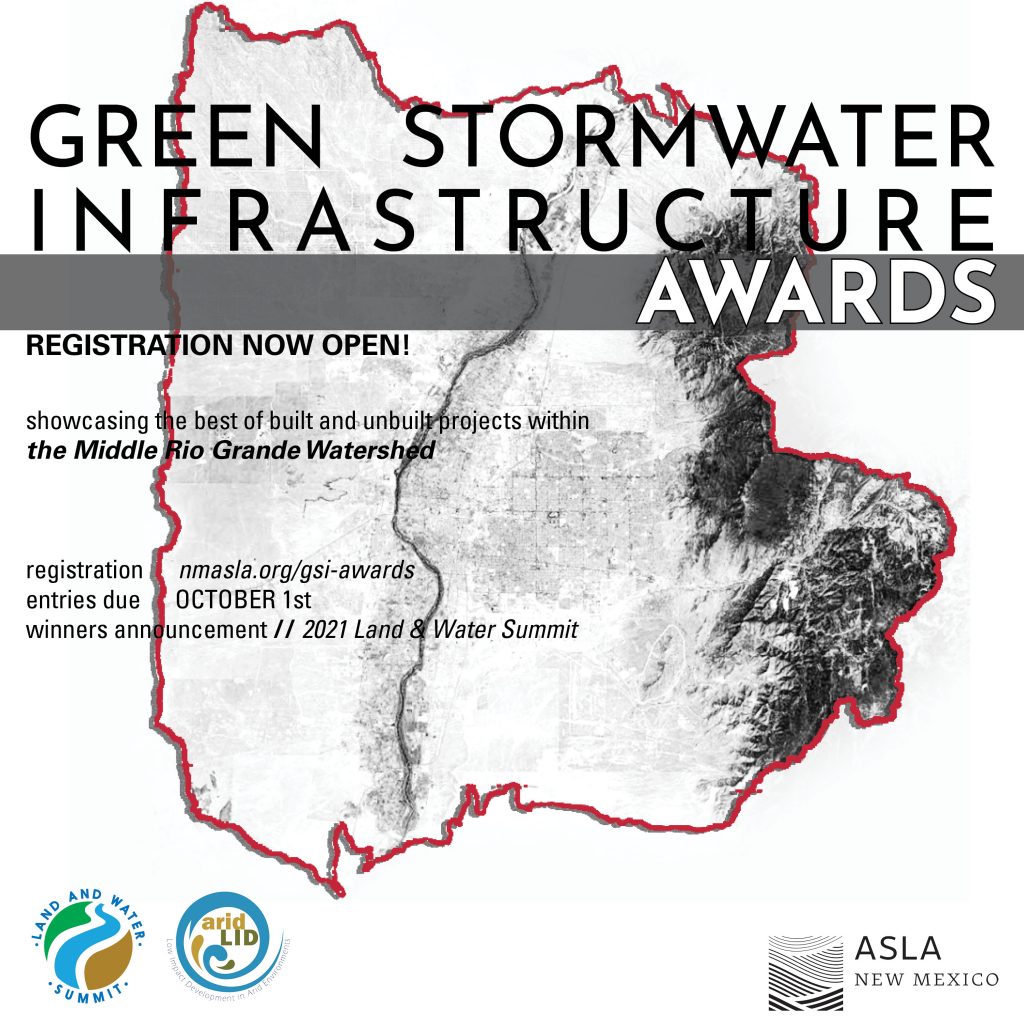 Registration for the first Green Stormwater Infrastructure (GSI) Awards program is officially open! All projects that include GSI and are located within the Middle Rio Grande Valley watershed are eligible to enter. There are separate categories for built and unbuilt/conceptual projects, as well as student and professional entries. Please see below for Submission Instructions and materials download.

Please coordinate with your design, owner, construction, and maintenance team to submit only one entry packet per project.
Step 1: Register your project at https://www.nmasla.org/gsi-awards and pay you entry fee ($50 for professional projects, free for students)

Step2: You will receive a confirmation that your project has been registered and fee paid, along with the Application Packet. The Awards administrator will follow up with a link to private folder where you can upload your completed materials.

Step 3: Upload your completed Application Packet and Image forms by 5:00pm, Thursday October 1, 2020.

Download the Application packet here
Download the Image Submittal Form here


Awards will be announced at the 2021 Land & Water Summit!
Click here for information about past relevant conferences in our region.
Click here for past Arid LID Coalition meeting notes.