We're happy to announce that the GSI Maintenance Manual is ready for download!
The Arid LID Coalition, in conjunction with partners Ciudad Soil & Water Conservation District, The Nature Conservancy, Bernalillo County, Sites Southwest, New Mexico DOT, MRWM Landscape Architects, Water Authority, and the Urban Waters Federal Partnership, have put together the following guide for maintenance requirements of typical arid-environment GSI features.
---
Arid GSI Maintenance Training Videos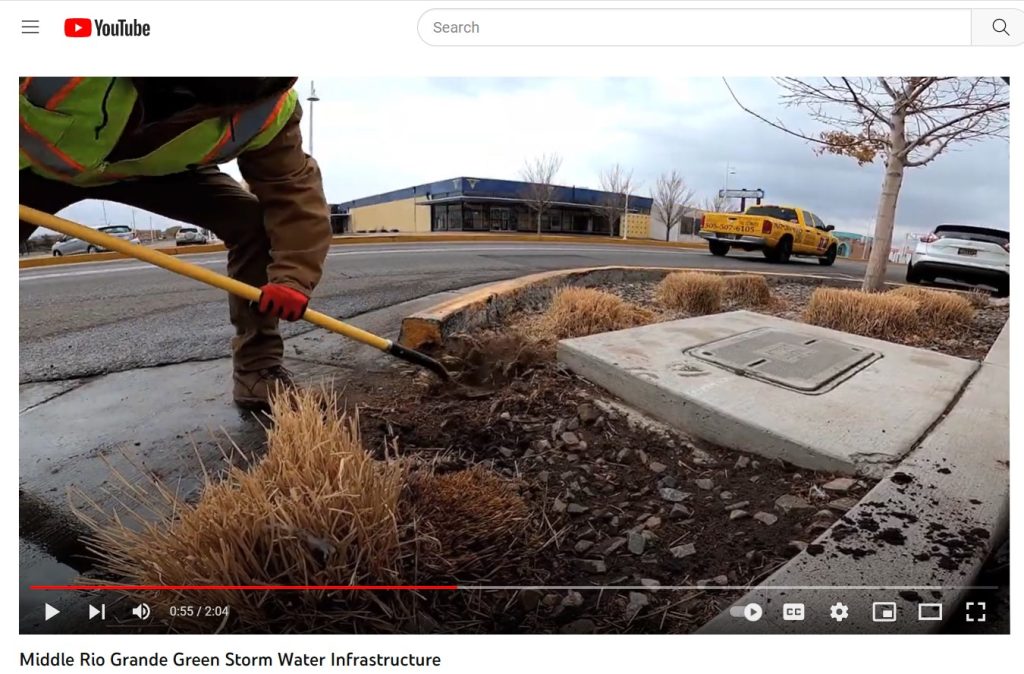 To accompany the manual, we've developed a series of short training videos that demonstrate GSI maintenance of various features in the field. There are ten (10) modules and one (1) bonus video!
Video 1 – Intro to GSI Maintenance (1:16):
https://youtu.be/1zVUAHz8YP4
Video 2 – How to Maintain Permeable Pavement (1:52):
https://youtu.be/4cyk1_oBu_I
Video 3 – Maintaining the Observation Well (1:07):
https://youtu.be/wuBeslIp50w
Video 4 – Maintaining Stormwater Harvesting Basins (1:55):
https://youtu.be/7JDwHKrdm_A
Video 5 – Maintaining Stormwater Conveyances – Bioswales & Trenches (3:25):
https://youtu.be/EbYMGMCY_k8
Video 6 – Erosion (1:01):
https://youtu.be/5vs0Bux4kUU
Video 7 – Plants and Their GSI Maintenance (2:05):
https://youtu.be/g6sETe_sva8
Video 8 – What to Weed, When to Weed, How to Weed (2:58):
https://youtu.be/UwRKVMig4EM
Video 9 – Inundation Zones (1:14):
https://youtu.be/ka9jqkVPXaM
Video 10 – Mulch Maintenance for GSI (2:13):
https://youtu.be/X0e1g3M9F_s
Bonus Video – Installing a Soil Sponge for Poorly Draining Basins (7:08):
https://youtu.be/7O0Fw7GRsds