This page includes links to all of the workshop presentations, the results of the standard detail mark-ups and interdisciplinary parking lot design activity, inspirational videos and other resources from the workshop.
All content and graphics belong to the person or organization who created them, and if you would like to use them you must ask for permission and/or credit the creator.
To view the workshop agenda and speaker bios, click here.
To view the post-workshop survey results, click here.
Thursday Presentations
History of the Arid LID Coalition – Steve Glass (Arid LID Coalition Steering Committee member)
Los Ranchos 4th Street Project – Tim McDonough (Village of Los Ranchos)
What is (and is not) Arid LID – Kieran Sikdar (HELM)
Green Stormwater Infrastructure in Pima County – Ann Moynihan (Pima County Flood Control)
Los Alamos National Labs Resources
Review of Five Standard Details
Friday Presentations
Interdisciplinary Design for Low Impact Development – Kieran Sikdar (HELM)
Triple Bottom Line for GSI and LID – Sarah Hurteau (The Nature Conservancy) & Tess Houle (MRWM Landscape Architects)
Why Parking Lots Deserve your Attention – Tess Houle (MRWM Landscape Architects)
Other Resources
Standard Detail Mark-Ups
The photos below show the feedback and edits collected by the workshop attendees for the standard details for five Green Stormwater Infrastructure (GSI) design features. The originals were provided by Pima County and Bernalillo County.
Stormwater Harvesting Basin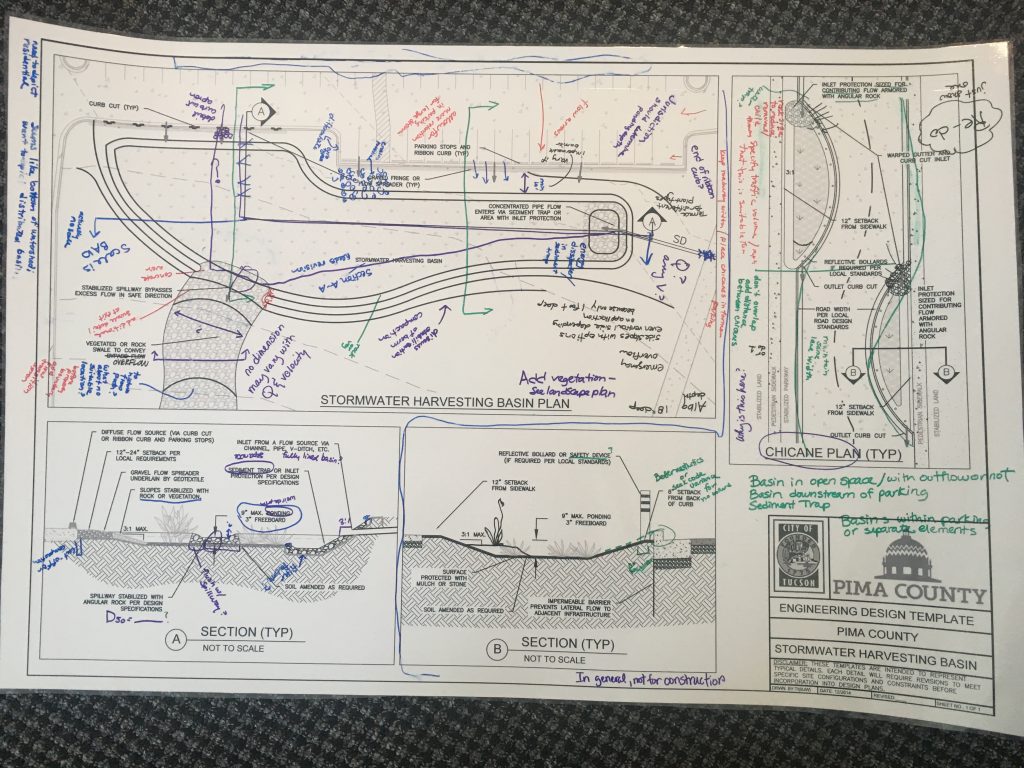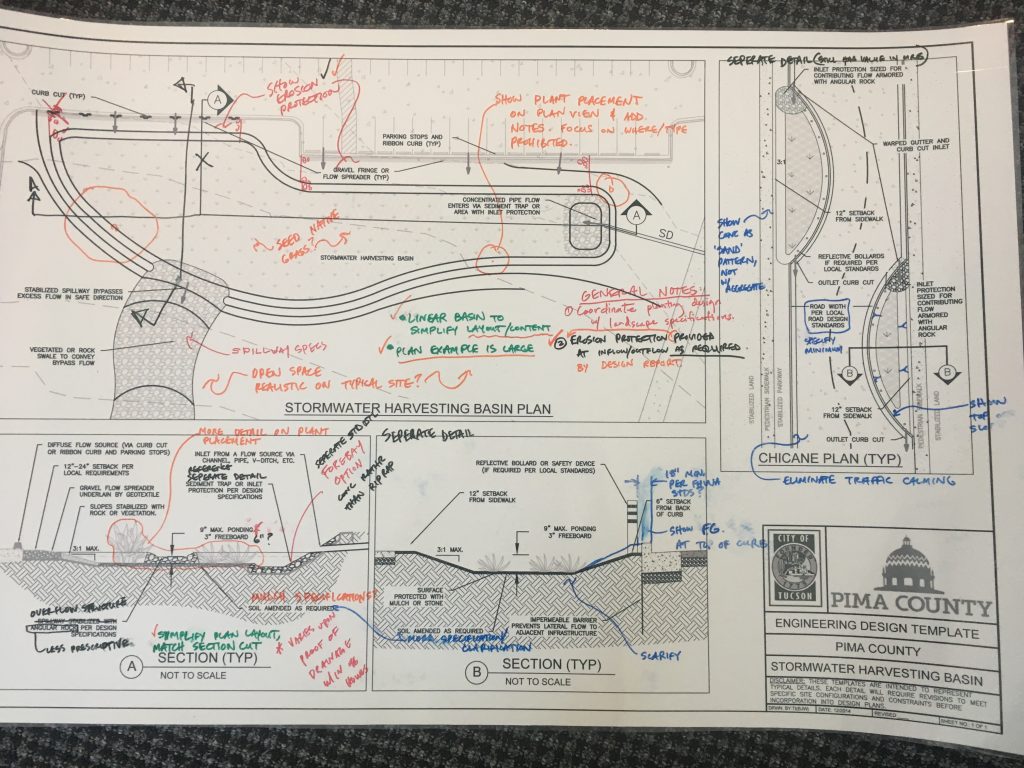 Permeable Pavement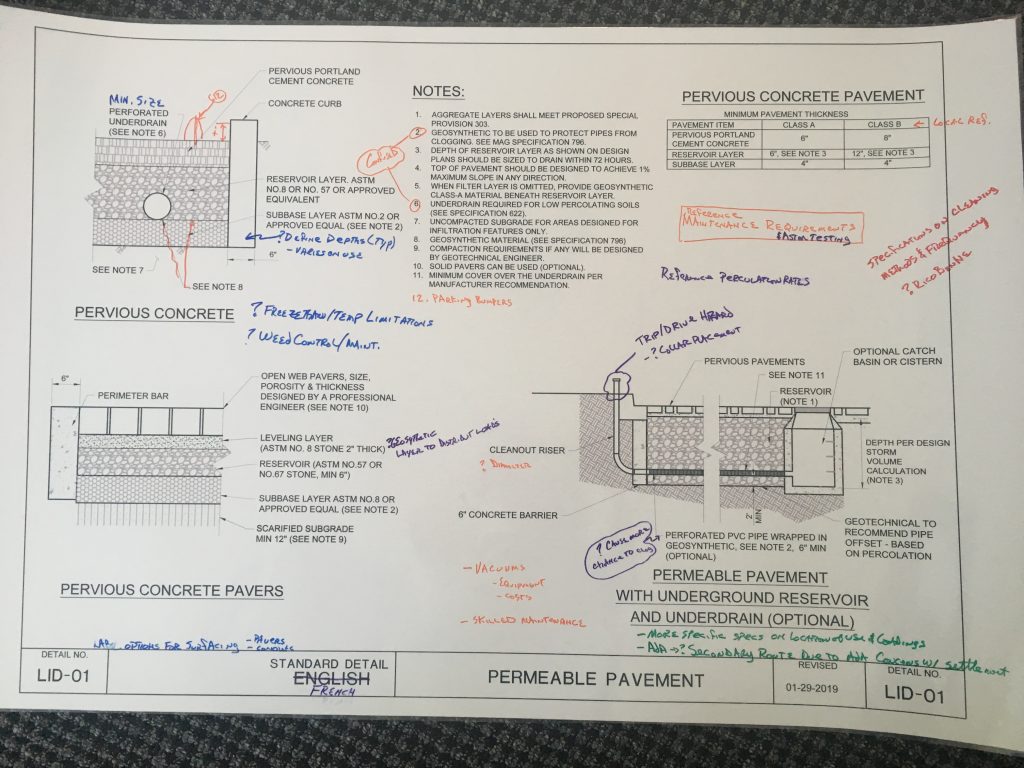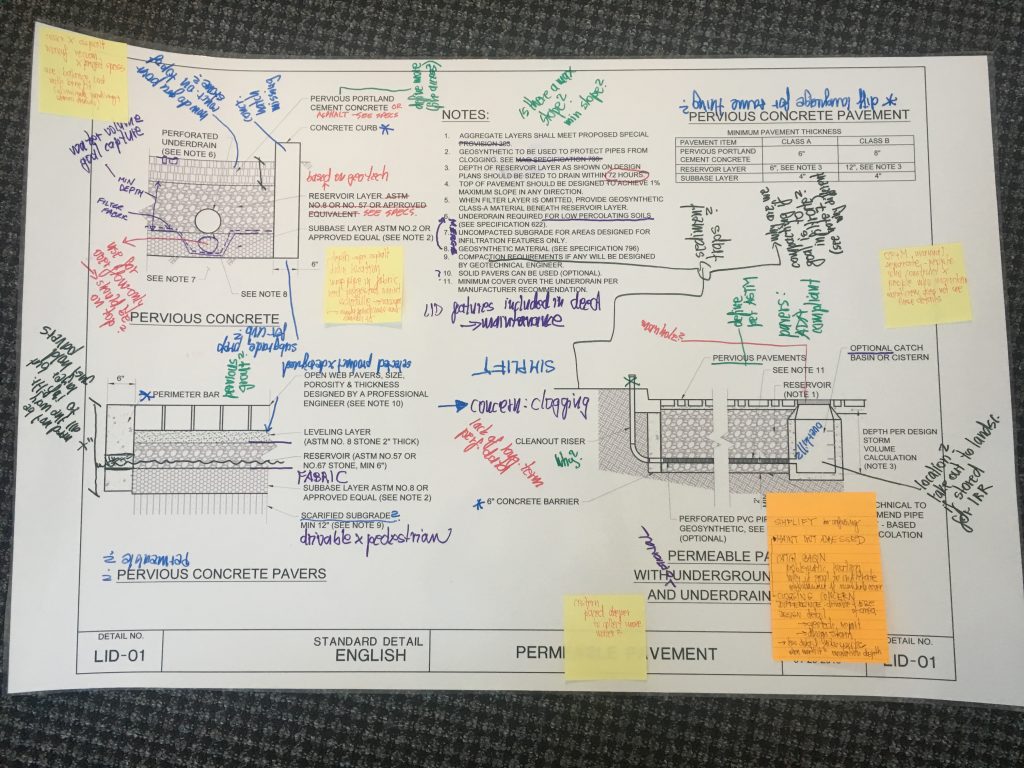 Bioswale and Check-Dams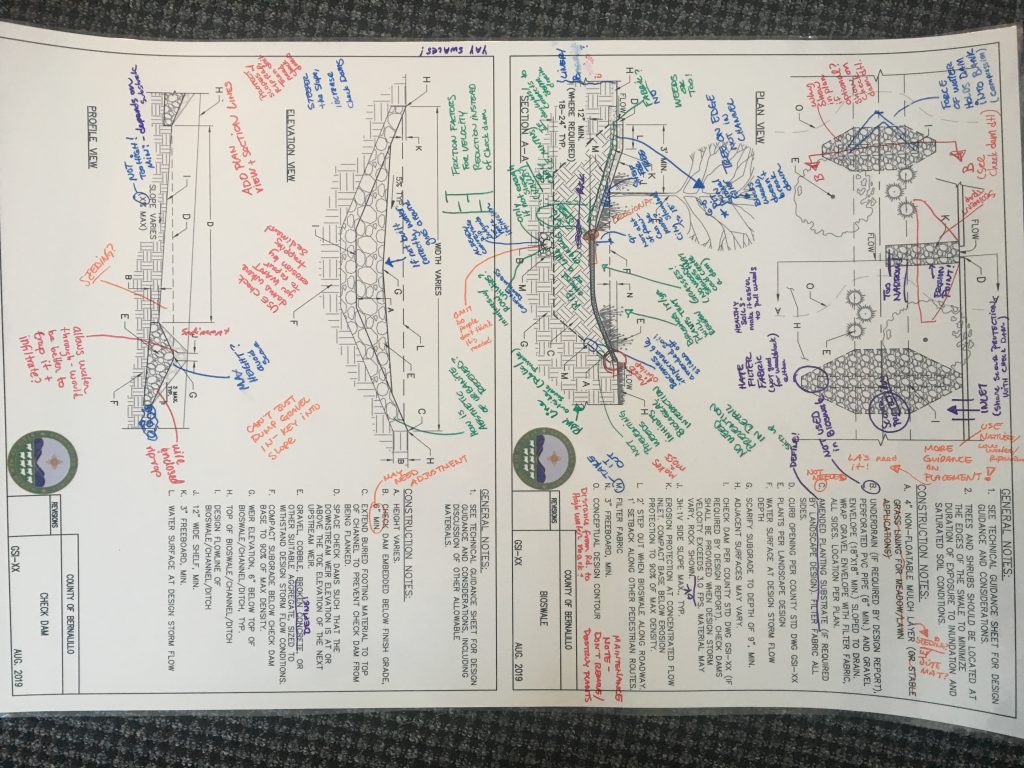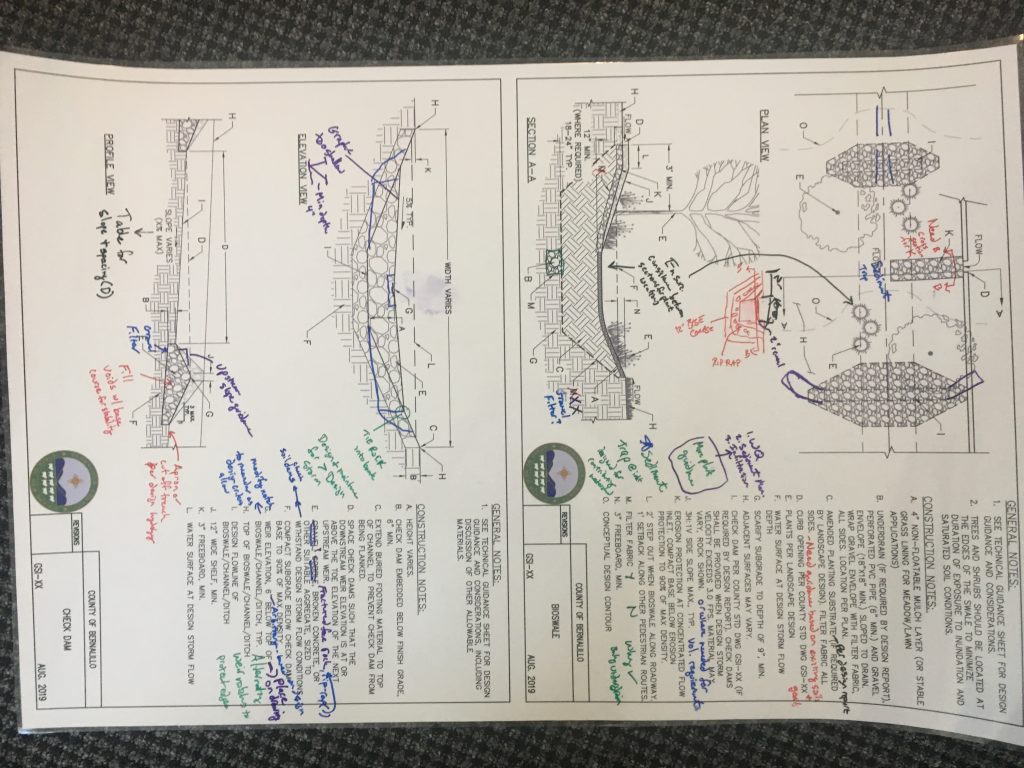 Stormwater Tree Pit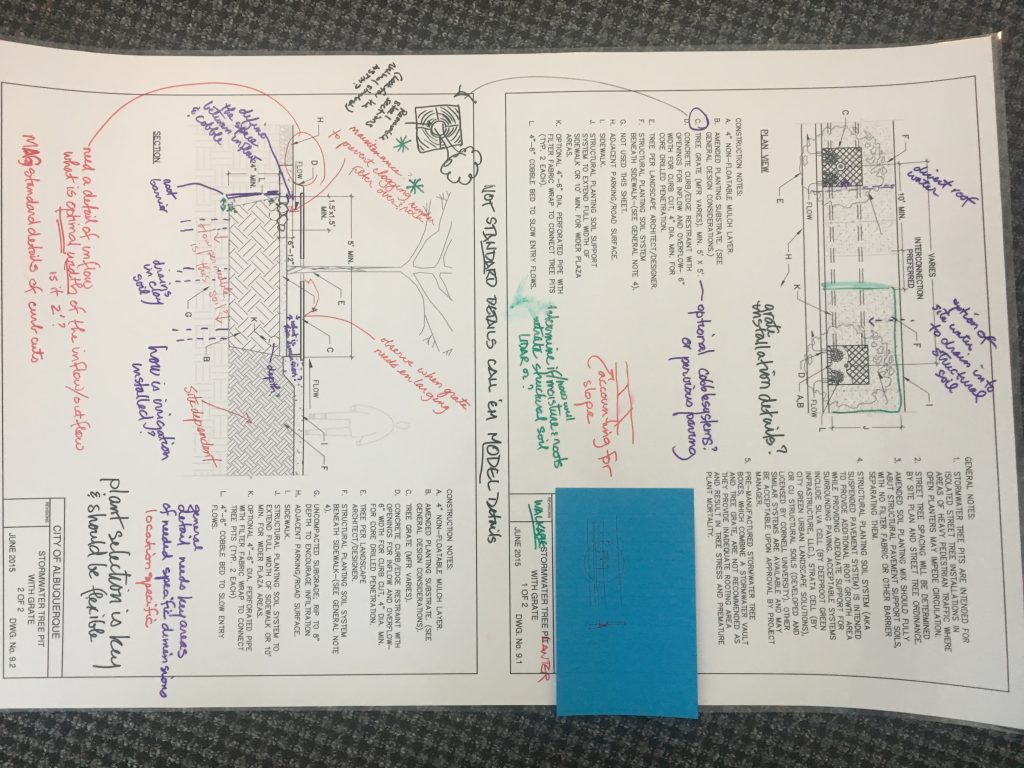 Infiltration Trench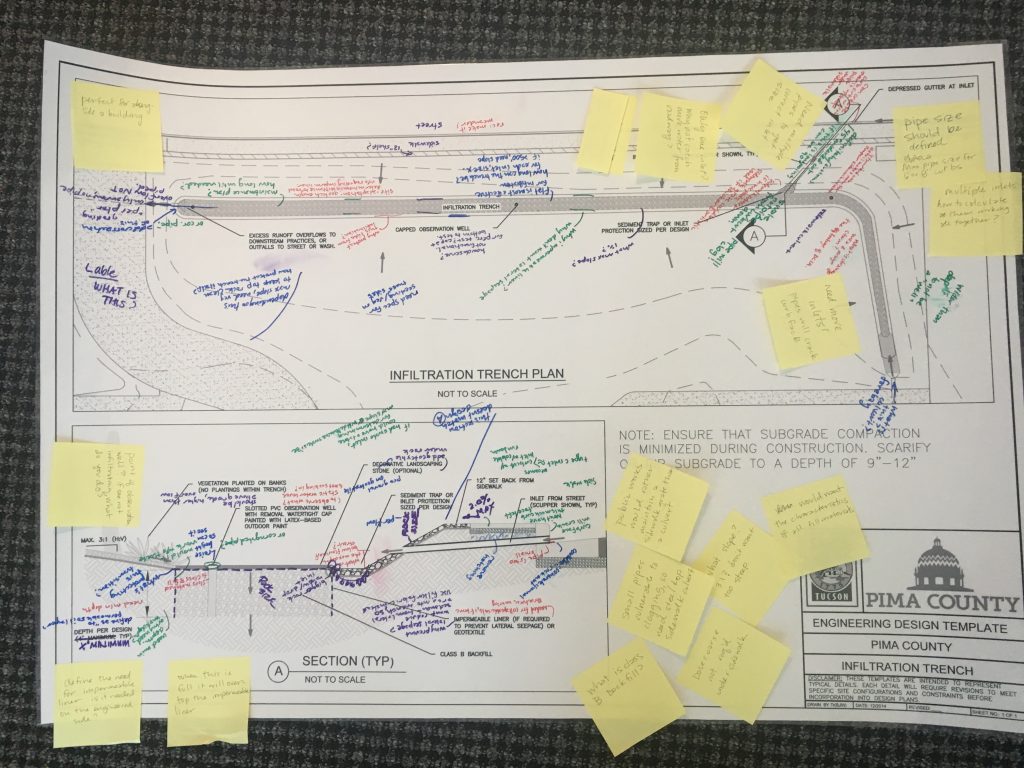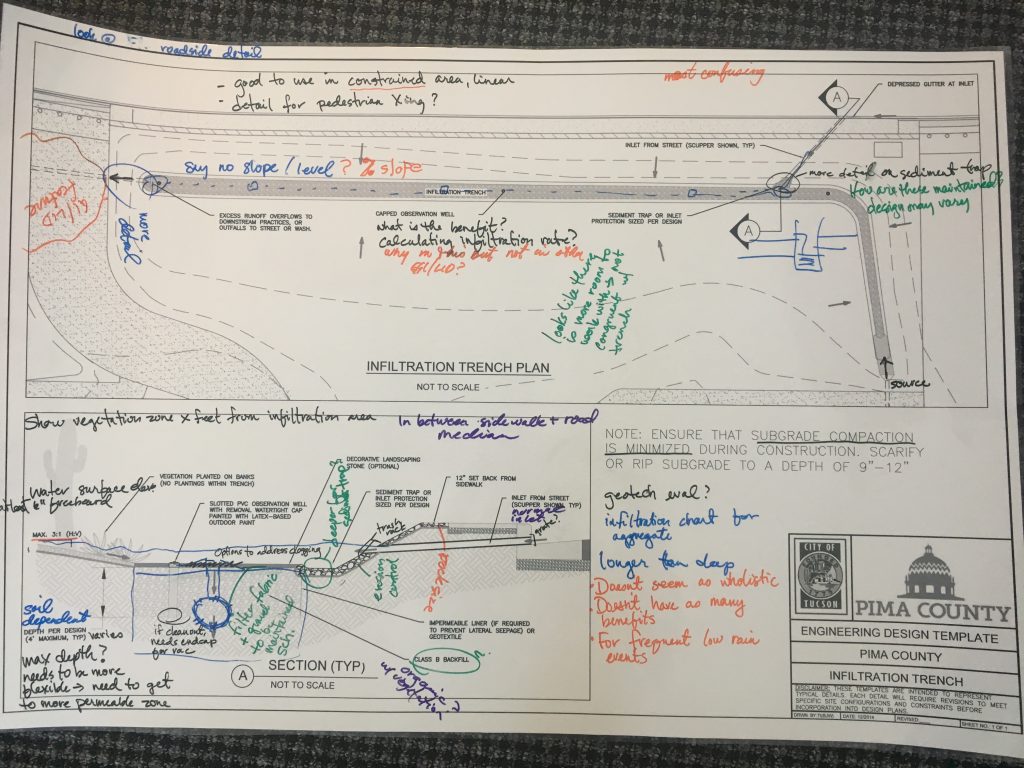 Parking Lot Schematic Designs